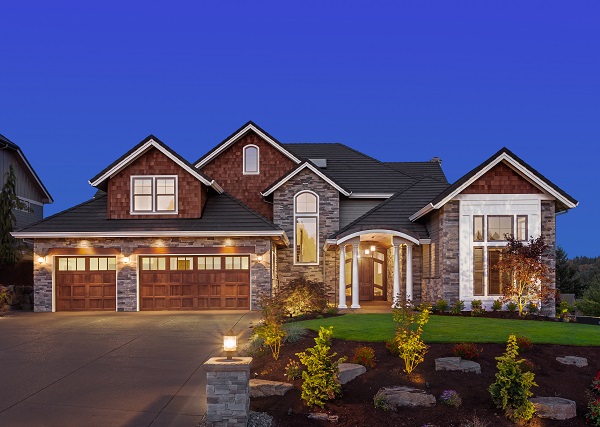 Homeowners looking to break the norm are undoubtedly looking for a custom home. In fact, getting out of that cookie-cutter look is what custom home builders are for. Designing the perfect place for homeowners is top of mind for custom home builders. In York, PA, standing out from the crowd can be easy with a custom home. Most people only build one home in their lifetime. As a result, it is important that the home building experience is as enjoyable and easy as possible. Here are some key things to keep in mind when it comes to customizing your home- with a custom home builder.
Develop A Floor Plan
When it comes to creating a custom home, the floor plan is the first step. In fact, you should always discuss this with your designer before starting the project. Talk about how you use your home. While magnificent, you want your home to be functional as well. Think about how everyone in the family uses the home. What features need to be prominent and what features can you live without? This will be a great foundational element of the entire customization process. Having a layout that fits with your family's lifestyle is the only one that will leave you with that ultimate dream home you are hoping to achieve.
Think About Materials
The next step in the home building process involves materials. There are so many different materials out there that it can be daunting to go it alone. In fact, understanding what materials work best in what areas of the home can really open up your eyes to the endless possibilities that are out there when it comes to your dream home. Talk with your custom home builder about the area you live in, how the moisture is, and other things that can make a massive difference when it comes to the types of materials that will make your home comfortable and cozy once it's built.
Bring Your Vision to Life Today
If you are thinking of building or remodeling your dream home in the York County region, what better place to begin than the start of a new year? Our team of experts will assist you throughout the entire process, and we are ready to answer any questions that you may have. If you're eager to customize your dream kitchen, renovate your bathroom, or build your dream home from the ground up, let us be your choice for beautiful, quality work backed by a reputation of excellence and five generations of expertise. Are you ready to talk? We're happy to meet with you! Schedule a free consultation with us today, or contact us at 717-755-1921 or visit us online. For more fun remodeling tips, follow us on Facebook,Twitter, Pinterest, and Google+.

Tags: custom home builder