Are you ready to move? If so, you're probably debating whether you should move into a pre-existing home or build your own. There are a number of advantages you should consider when building your own custom home in York, Pa. Learn about the benefits of building your own home in this week's blog!
Your Custom Home in York, Pa.
Custom Design
Naturally, the best thing about building your own home is you get exactly what you want. Why make a compromise on a home that's in a great location but doesn't have the features you want? Or vice versa? Find the perfect home lot and build the home you always imagined you have with a custom home in York, Pa.
Energy Efficiency
One of the biggest advantages of new construction is the ability to build with energy efficiency as a priority. Many homeowners want their homes to be energy efficient, both as a means of being more environmentally conscious and a great way to save money on energy costs. From energy efficient designs and construction, to the latest HVAC and home appliances, energy efficiency technology is more advanced than it has ever been. Today's homes can save homeowners a significant amount of money on annual energy costs over homes that were built even as recently as 10 years ago.
It's Brand New!
Pre-existing homes may have their charms, but often these are accompanied by a lot of work that needs to be done. Whether this means rehabilitation and restoration, or just updating old, out of date kitchens and bathrooms to modern styles, this is a lot of work in either case. A new home is ready for you to live in and requires no work. Once your custom home in York is built, it's ready to be called home sweet home!
Warranty
When you build a new home, you get a brand new warranty to go with it. A warranty guarantees the craftsmanship of the builder and insures that they will be there to fix any problems if something goes wrong. You can't beat the peace of mind the comes with a homebuilder's warranty.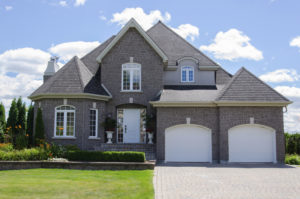 Are you interested in learning more about custom homes in York, PA? Contact C.C. Dietz! If you're ready to remodel, we're here to help. If you'd like to schedule a free consultation, please contact us by calling 717.755.1921 or visit our website! Also, be sure to follow us on Facebook, Twitter, Google+, and LinkedIn.
Tags: custom home York